At the CiscoLive! digital event, Cisco unveiled the latest updates to its Cisco Designed portfolio including support for five of small businesses biggest technology challenges. As companies look towards different forms of limited reopening they are adapting to the next normal and technology will play a key role in supporting new ways of doing business.
According to a National Small Business Association survey of over 980 small businesses, between March and April the number of business owners and their employees working remotely has doubled, a trend that is widely expected to continue. Small businesses are increasingly becoming a target of hackers so it's no surprise security has become the top small business IT concern. In addition to securely enabling a remote workforce, Cisco and its partners are committed to supporting small businesses in the following areas.
"Small businesses are investing in mobility because it contributes to cost savings, increases market reach, improves productivity and establishes better ways of working," said Anurag Agrawal, Analyst, Techaisle. "Security remains the top constraint for accelerating remote work adoption as small businesses struggle with data protection and mobile management. The Cisco Designed portfolio of small business-focused solutions directly addresses the needs and threat vectors for secure workplaces, better collaboration, simplified manageability and organizational productivity empowerment."
At CiscoLive! Cisco announced new products and solutions to support small business customers with the following:
Webex Work– a complete cloud collaboration solution that combines calling, meeting and messaging services in a single subscription, with attractive flexible monthly pricing for small businesses. Modern collaboration tools have become a must-have in the new normal, enabling people to be productive from anywhere, keeping employees connected, and ensuring work moves forward. With per user/per month Webex licenses starting at $19.95/month, this is priced competitively for small businesses.
Enhanced email security – email remains the number one threat vector for all businesses.
Cisco Business Dashboard – a new version of the network management tool with a streamlined user interface to manage the entire network with integrated lifecycle management and automated alerting. With zero-touch plug and play deployment, and hosted in the cloud or on premises, it allows organizations to set-up, monitor and operate network devices from a simple interface on any device.
New Cisco Business Switches – many businesses will be re-evaluating their office footprint in the new normal. New switches in the Cisco Designed portfolio provide flexible, easy to set up, secure connectivity for businesses who are powering connections across a remote and in office workforce. The two new series of switches provide essential functionality along with advanced security options all while priced to appeal to small businesses.
Tools to manage your network in the Cloud – Cisco Meraki Health and Meraki Insight allows customers to monitor all aspects of the network and applications from their Meraki Dashboard and API as well as detect and fix issues in a matter of minutes. This is a new addition to the Cisco Designed portfolio and will help small businesses easily monitor and troubleshoot their network infrastructure in the cloud.
Recent additional steps from Cisco to support small businesses include a range of financing options such as the Business Resiliency program from Cisco Capital allowing organizations to access technology to support business continuity and invest for recovery, deferring 95 percent of the cost until January 2021. Cisco launched free Webex and security offers for businesses as they jump started their secure remote working experience.
Cisco has also joined the "Stand for Small" initiative, partnering with American Express and a growing group of companies. Cisco joins more than 60 other leading companies across media, technology, consumer goods and professional services, focused on providing meaningful support to small businesses as they navigate the impacts of Covid-19. Stand for Small brings together valuable benefits on a single, easy-to-use digital platform. It allows small businesses to access relevant products, information, tools and services.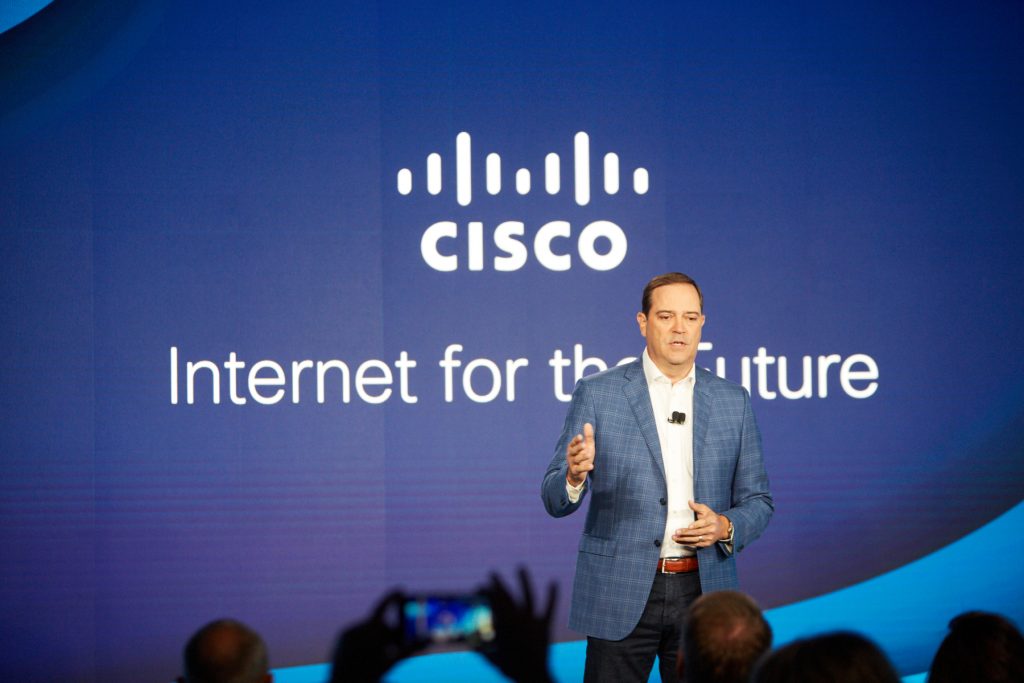 Cisco unveiled the latest updates to its Cisco Designed portfolio including support for five of small businesses biggest technology challenges.