Barco has provided projection technology for a ground-breaking new immersive art centre, Infinity des Lumières, in Dubai (UAE). The new digital art centre will allow visitors and residents of the UAE to discover a novel approach to experiencing art. The first set of digital immersive shows, starting in 2021, will focus on the masterpieces of coveted artists including Van Gogh, Japanese artists such as Hokusai and Kuniyoshi, as well as the contemporary artist and moviemaker Thomas Vanz.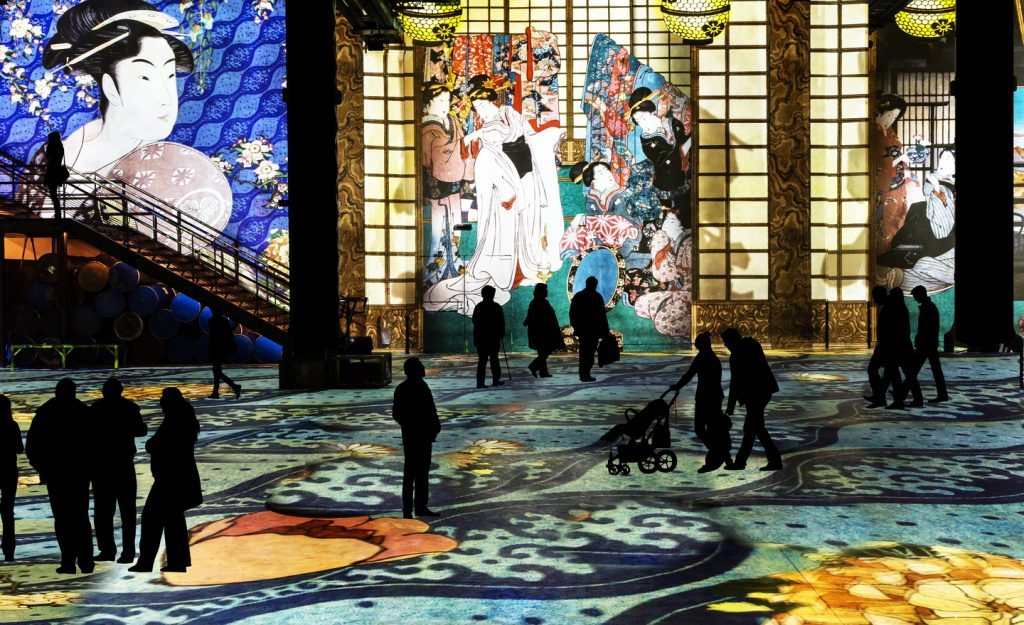 Infinity des Lumières is the brainchild of organizing company INFINITYART and French company CULTURESPACES DIGITAL, the renowned provider of immersive digital experiences with masterpieces of some of the most famous artists in history. Barco has been a preferred technology partner for Culturespaces' digital art centres for many years.
"Infinity des Lumières is an inspiring and immersive experiential addition to the UAE's art and culture industry that will attract both residents and visitors from all over the world. The great image detail and colour performance of Barco's projection technology will enable people to immediately engage with the artwork and enter the world of the artist through an unforgettable multi-sensory journey. It is an art experience for everyone that will set a new standard for the region", says Catherine Oriol (Director, Infinity des Lumières).
Infinity des Lumières is located in The Dubai Mall, at the very heart of Downtown Dubai, at the footsteps of the world's tallest building, the Burj Khalifa. The digital art centre has a 2,700 m² area and 3,300 m² screen surface (walls and floor) with inspiring, multi-layered virtual exhibitions and fascinating immersive content. The exhibition follows the same outline as Culturespaces' prestigious Atelier des Lumières in Paris and is powered by 130 Barco's cutting-edge projectors including 119 units of G60-W10s and some additional F70-W8 and F80-Q12 projectors.
"Dubai has transformed significantly over the last decade and is at the forefront of the global transformational era. That is why the image quality, detailed rendition of the artwork, and impeccable immersiveness were critical in our technology selection. We are delighted to have Barco as our technology partners to help provide a superior visitor experience at the centre", says Catherine Oriol.
Infinity des Lumières builds on the success of previous Culturespaces projects with Barco projectors in Paris, Les Baux-de-Provence and Bordeaux. The projectors at Infinity des Lumières have an even more challenging operational schedule, because they will need to deliver excellent and truthful colours from 10 am to midnight, 7 days a week. To make sure that Barco projectors continue to deliver the image quality they are known for, Infinity des Lumières is relying on Barco's excellent support services.
"We are glad to contribute to Infinity des Lumières' goals of attracting new audiences for art through cutting-edge digital technology," says Erdem Soyal (Vice President Middle East and Africa, Barco). "Infinity des Lumières is the first immersive art project of this size in the Middle East, and we are looking forward to see our projectors in operation."