Poly has announced that LCRcom has powered its Cloud PBX solution MeetIP with Poly to offer an advanced new UC solution to its customers. LCRcom MeetIP enables several of their 17,000 customers across contact centres and small businesses, as well as individuals including home workers. MeetIP platform is now powered by Poly devices for LCRcom customers to boost efficiency, mobility, scalability, and flexibility for remote working.
Background
LCRcom is a leader in the Spanish telecommunications sector, and committed to creating value for both firms and individuals relying on telephony to meet their business objectives. Poly strengthened LCRcom's mission to enable their customers with innovative collaboration tools that can be used across organisations at any location, time or device.
LCRcom MeetIP now features the state-of-the-art UC devices ranging from contact centre and mobility headsets to desk and conference phones, including IP desk phones Poly VVX and Poly OBI, conference phone Poly Trio, remote and desk worker headset Poly Voyager 5200, desk worker headset Poly Blackwire C3220, and all-day-use contact centre headset Poly EncorePro.
In addition to the robust combination of LCRcom and Poly solutions that boost remote working, one of the key advantages for LCRcom customers is that Poly headsets and phones can be configured and managed remotely. This allows for organisation-wide adoption at a swift pace and faster business outcomes for many companies.
Results
Carlos Gató Rego, commercial director at LCRcom, explains: "Combining our MeetIP Cloud PBX solution with Poly devices means our customers gain an all-encompassing and higher quality UC solution, and LCRcom has a more competitive offer for customers. The added benefit of Poly's remote device management software makes the installation process easier, quicker and less disruptive as it allows administrators to provision large numbers of devices throughout organisation effectively and efficiently. Poly devices have a modern ergonomic design with intelligent user interface to speed the learning curve, simplify training and drive technology adoption to boost ROI for the customers."
Armando Trivellato, vice president for Iberia sales at Poly, comments: "Working together with our customer LCRcom, Poly is playing a key role in boosting productivity of many of their 17,000 Spanish SMEs, contact centres and home worker customers. LCRcom and Poly have a history of delivering astute business communications. We are pleased to provide LCRcom customers with the cutting-edge UC technology that can help them thrive no matter what location they decide to work from."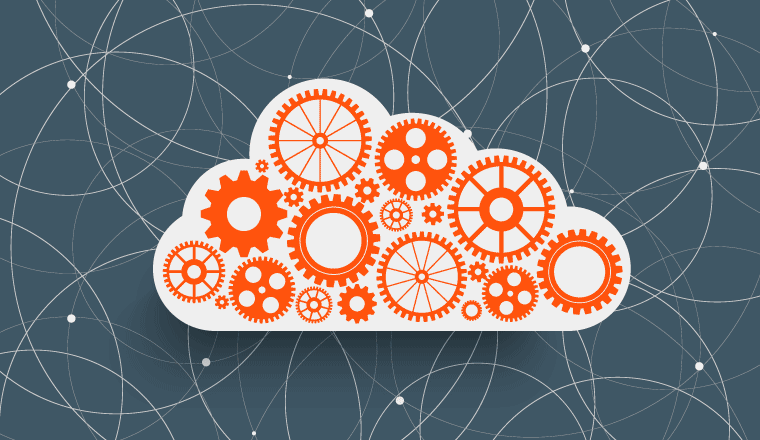 AVer Video Collaboration Solutions for Microsoft
AVer Information has announced a collaboration focused on creating video conferencing technologies that work seamlessly with Microsoft software. AVer Video Collaboration Solutions for Microsoft will be a complete line of AVer USB video conferencing products developed and certified with Microsoft Teams in mind. These AVer products will feature HD cameras, professional-grade speakers, far-field microphones, and will easily connect to any Windows 10 PC via a single USB cable.
Ilya Bukshteyn, Partner Director, Microsoft Teams Devices at Microsoft Corp. said, "AVer is a new addition to the Microsoft Teams ecosystem of Certified device partners, helping our customers have the best possible audio and video experience in Teams meetings. Our collaboration with AVer expands the Teams meeting devices offerings for our medium and large meeting room solutions with a partner experienced in high quality cameras and other video hardware."
Through this collaboration, AVer offers an elevated meeting room experience to Microsoft Teams users by providing professional, intuitive, and reliable meeting spaces that will work seamlessly with Microsoft software. AVer's enterprise-grade video conferencing solutions boost professionalism with innovations such as SmartFrame, True WDR, IP based management, and streaming.
"This collaboration provides a fast, simple, cost-efficient way to meet virtually, eliminating complicated hardware installation for improved collaboration and productivity, solidifying AVer's position at the forefront of the video conferencing peripheral device market. AVer solutions are easy to deploy, affordable, and easy to manage across an entire organization," said Charles Montoya, VP of Sales & Marketing for AVer.
AVer, in collaboration with Microsoft, is breaking down audiovisual barriers by delivering vibrant HD video and brilliant audio to Microsoft Teams workspaces. The first AVer products to be certified for Microsoft Teams, the CAM540, and CAM520 PRO conference cameras, were tested extensively using Microsoft's Teams criteria to validate audio and video quality and determine their compatibility with Microsoft's Teams features.
AVer's plug-and-play USB cameras offer an award-winning design, superior HD video, amazing audio, smooth PTZ movement, and a simplified user experience. AVer's innovative technology brings Microsoft users high-quality, affordable, and seamless video collaboration solutions to any meeting space.