Logitech has introduced Logitech Swytch, an enhancement to Logitech room solutions, including Microsoft Teams Rooms and Zoom Rooms, enabling you to join meetings for other video conferencing systems from your laptop. Using a single USB connection, you can switch control of the camera, audio devices and display in meeting rooms to your laptop. Joining or hosting a video meeting on any platform with Logitech Swytch is now easier than ever.
"Most room solutions are great and have made strides in becoming easier to use, but it's often difficult to join meetings with any video service you want," said Scott Wharton, vice president and general manager of Logitech Video Collaboration. "For video to become ubiquitous, joining video calls with different platforms needs to become as easy as making a telephone call. With Swytch, we're taking it a step beyond 'making every room a meeting room' and enabling a native experience in conference rooms that anyone can use and enjoy."
Swytch, a compact, one-cable laptop link, enables you to use your laptop to run meetings with any video conferencing platform, webinar or streaming software. With Swytch, joining video services is seamless, especially if you're transitioning to modern platforms like Zoom or Teams from legacy services. Just plug-in the Swytch USB connector to your laptop to quickly get high quality, native support of almost any external video meeting service, regardless of what your room standard is. Once the meeting is finished, unplug Swytch from the laptop to leave the room ready for the next video meeting.
Swytch also offers a number of features that improve the video conferencing experience, such as:
Bring your own meeting (BYOM) to any room: Use Swytch in a room with Microsoft Teams Rooms or Zoom Rooms to connect a laptop to the room's display, camera and audio devices for meetings hosted on other services.
One cable, one connection: Swytch consolidates HDMI and USB into one cable to project your screen from a laptop on the room's display at resolutions up to 4K with crisp, clear audio.
Universal compatibility: Swytch works with laptops using USB 3.0 or higher with Type A or Type C, including Windows® 10 laptop, MacBook®, or Chromebook.
Laptop charging: Never run out of battery power during a video meeting. Swytch provides up to 60W of power for laptops that charge via USB-C. You no longer need to rely on dongles, splitters, or HDMI adaptors.
Device management: Compatibility with Logitech Sync makes it easy for IT to monitor and manage Swytch together with other meeting room devices, including Logitech MeetUp, Rally, and Tap. Plus, the Sync software is free.
Clean Install: Swytch integrates beautifully with existing meeting rooms via a magnetic mount, which keeps the tabletop clean and organized, with no cords or extraneous accessories exposed.
Pricing and availability
Logitech Swytch will be available for purchase globally starting later this month. Pricing starts at $999 / £899 and varies by country. For more information, please visit www.logitech.com/Swytch or contact your local reseller.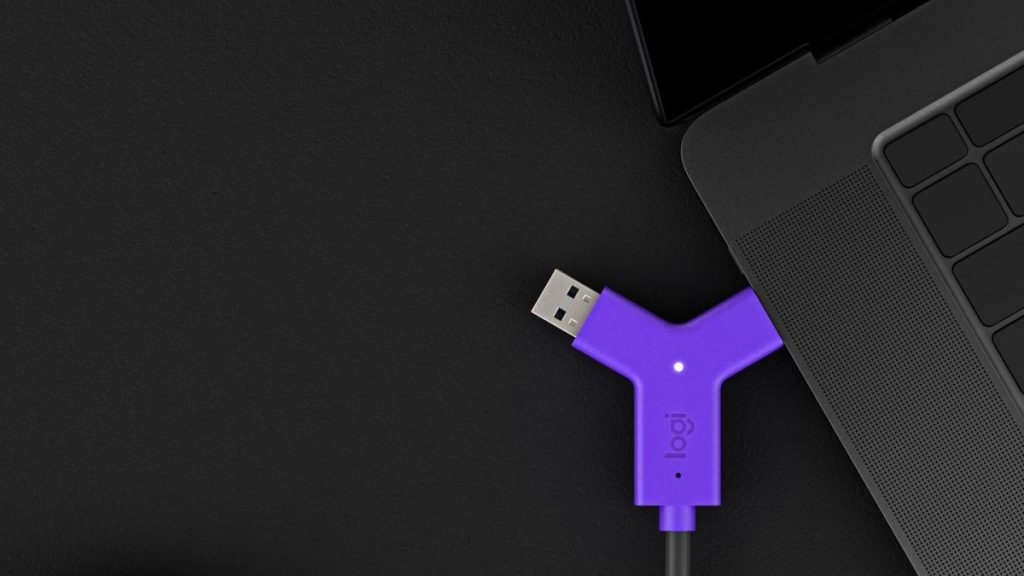 Netgear has announced the availability of Insight Managed WiFi 6 AX1800 Access Points, WAX610 and WAX610Y (outdoor), for an optimal WiFi experience in every business environment. This new WAX610 family brings next generation WiFi 6 (802.11ax) performance to small businesses (SMBs) delivering up to 70% faster speed to each individual device than previous generation WiFi 5 (802.11ac)[1]. With the increased capacity for more simultaneous device connections, the WAX610 with WiFi 6 provides the flexibility of both a robust and secure WiFi solution for small and medium businesses to serve the networking demands of today without the high-cost of IT overhead and with an industry-leading lowest total cost of ownership.
WAX610 is ideal in moderate to high density client device environments such as offices, schools, hotels, restaurants, hospitals and medical centers, providing an enterprise-grade WiFi network security with WPA3. With Insight Remote Cloud Management, WAX610 is the perfect choice for managed service providers and integrators who must offer their customers the latest feature rich WLAN technology with little overhead and minimum IT cost. The WAX610 works seamlessly with NETGEAR Insight managed switches, routers and network storage, and is also compatible with previous generation WiFi client devices and Access Points (WiFi 5 (802.11ac) or WiFi 4 (802.11n)).
WAX610Y is the best complement to WAX610 for use in outdoor settings. NETGEAR WAX610Y is designed to provide advanced WiFi connectivity in harsh environments including prolonged exposure to sunlight, cold, frost, snow, rainfall, hail and humidity. The WAX610Y is rated IP55 which supports continued operation in adverse weather conditions with temperatures that range from -20C to 60C and is ideally suited for construction sites, loading docks, school playgrounds and restaurants with outside dining.
"While the WiFi industry has made progress in recent years in increasing speeds by leaps and bounds, small businesses still face challenges in managing connectivity with increased traffic and users. Capacity continues to be a challenge, namely, supporting multiple concurrent users for small businesses, and NETGEAR is here to help solve the unique business cases that SMBs face," said Richard Jonker, vice president of SMB product line management for NETGEAR. "This requirement is particularly acute for SMBs where very high throughput to each individual device may not be paramount."
"Wireless access points should be providing different levels of network connectivity for a large quantity of client devices, with good throughput, stable connection, and robust responses to environmental changes. The WAX610 and WAX610Y Insight Managed WiFi 6 AX1800 Access Points deliver on the capacity, speed and performance demands of today's small businesses," Jonker added.
With updated WiFi 6 technology such as OFDMA, upstream and downstream MU-MIMO, and increased speed, coverage, and capacity, you can be confident that you are getting the highest performance WiFi for years to come. Plus, you get the assurance that you can now add more connected devices to your business WiFi network without any slowdowns or dead zones.
Unprecedented WiFi Security for Businesses
Small and medium organisations are now able to provide enterprise-level security without the enterprise cost. The Insight remote management solution helps with easy configuration and maintaining the security of the network.
WPA3 for the highest level of WiFi connection security.
Eight separate wireless networks (SSIDs) can be used for administration, employees, customers or guests and IoT devices (WiFi surveillance cameras, thermostats, door locks and sensors) with separate and secure VLANs.
Dynamic VLAN per RADIUS user assignment, a feature specially designed for businesses who use RADIUS to efficiently manage user accounts and access.
NETGEAR Insight Remote Cloud Management Solution.
Unique and advanced features in the Insight Managed devices include:
Instant discovery and setup of your Insight Managed Wireless Access Points.
Centralised configuration of wireless networks, SSID, WiFi security and roaming policies and VLAN tie-ins with switches, ports and PoE, for efficient and secure networks.
Remote monitoring and simplified ongoing firmware management of your Insight Managed devices (WiFi, switches, routers, NAS) with performance dashboards, alerts and troubleshooting features including remote reboot.
Single pane-of-glass multi-device, multi-network, multi-site and multi-tenancy remote monitoring and notifications.
To learn more about how the Insight Remote Management Solution can help enhance network management for small business, please visit the Insight Demo on NETGEAR.com .
Availability:
NETGEAR Insight Managed WiFi 6 AX1800 Dual-band Access Point (WAX610) is available and shipping today in the US and Europe with the following pricing:
WAX610-100NAS in the UK for £174.99 GBP
WAX610-100EUS in Continental Europe for189.99€ and US at $179.99 USD
NETGEAR Insight Managed WiFi 6 AX1800 Dual-band Outdoor Access Point (WAX610Y) is currently available via pre-order and will be shipping in both the US and Europe within the quarter:
WAX610Y-100NAS in the UK for £249.99 GBP
WAX610Y-100EUS in Continental Europe for 269.99€ and the US at $249.99 USD
For more information about the latest advancements to NETGEAR's next-generation of advanced wireless devices, please visit NETGEAR.com/business/wifi6.