PPDS, the AV industry's fastest growing provider of digital signage, LED display and professional TV solutions, is excited to announce the launch of its brand-new visual identity and website at ppds.com, showcasing a new logo, look and feel, as well as the tagline – Powering evolution. Over the past two decades, PPDS has rapidly evolved from a position of being a new entrant in an already highly competitive and crowded market to quickly becoming an established brand of choice for many of the world's leading businesses and organisations.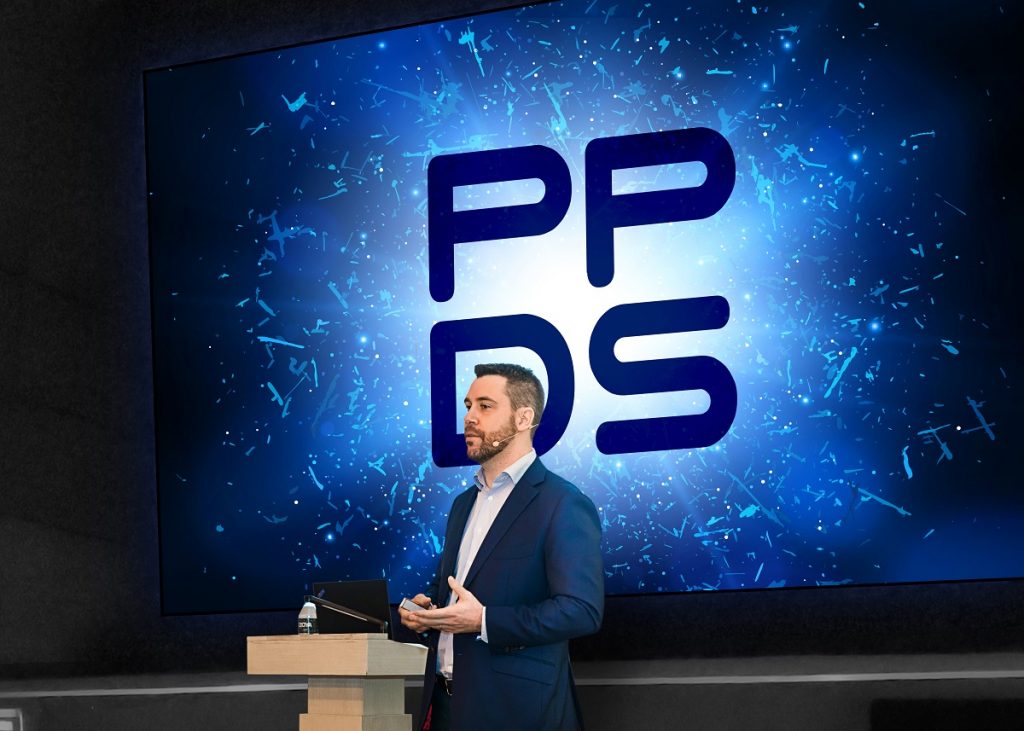 With its full range of Philips professional display solutions (including digital signage, LED displays and professional TVs all built in-house in its purpose-designed manufacturing facilities in both Europe and China), coupled with a world-leading and enviable R&D team, PPDS is a brand recognised for providing dedicated, world-first, industry influencing solutions and services to customers across all business sectors, including hospitality, corporate, retail, education and healthcare, among others.
More than a year in planning, the new PPDS brand, which is seen in full effect on an equally new and improved website at ppds.com, supersedes the existing Philips Professional Display Solutions identity. More than a simple change of wording, PPDS marks an evolution for the organisation, reflecting its continued strategy for strong market growth and positioning it as forward-thinking business that is supportive of its customers, as well as of the industry as a whole.
As part of that new brand strategy, PPDS is now accelerating its core strategic business streams, to provide even more value to the AV channel and to their customers. These include:
to bring more advanced, innovative and timely total solutions, rather than simply displays, to customers, when they need them most. Harnessing its growing and enviable third-party partnership network – demonstrated clearly in 2020 with the PeopleCount, safer social distancing displays, including solution options from both Bosch and NowSignage.
to facilitate access to global markets for customers, with a full, global product and solution portfolio, backed by a one-stop approach and a single point of contact, regardless of location or geographical reach (ie multiple national or international footprints).
to lead from the front in driving and supporting environmental consciousness and sustainability in the industry, and to reduce unnecessary waste, whether it's paper-based or electrical, both internally and for customers.
Chris Colpaert, General Manager for EMEA, AP and NA at PPDS, said: "Our new strategic direction is focused on total solutions, global presence and sustainability. And this important strategic redirection is the right moment to give our organisation a new identity – PPDS. With a strong financial position and firm foundations as a part of TPV – the world's largest manufacturer of monitors and a leading provider of display solutions – our ongoing investment in our people and our manufacturing facilities, as well as the proven quality delivered by our Philips-branded professional displays, this is the next bright step for our organisation."
Ron Cottaar, the Marketing Director behind the new brand at PPDS, explained: "It all starts with powering evolution. We enable our customers, helping them to bring their ideas to life. And we inspire them to push the boundaries to create and deploy new ideas that they didn't even know were possible. This means we work together, listen to business needs and bring solutions to life. PPDS combines the best of Philips professional displays with the ultimate from our hardware, software and system integration partners. Our brand stands for the new. For the digital. And for connecting today's people into the technology of tomorrow."
Franck Racape, Vice President EMEA, concluded: "At PPDS, we are dedicated not only to our own organisation, but also to the professional display and AV industry as a whole. Continually raising the bar to bring the solutions our customers need when they need them."
"As PPDS we're executing the next phase in our company's evolution, adding even more value to our evolving Philips digital signage, LED displays and Pro TV solutions and making it even easier to do business, whether you're a single office or retailer with thousands of stores across the globe."
He continued: "The last year has been a challenge to everyone and that's not an exception here. Our people have risen to that challenge with remarkable speed and efficiency, developing solutions such as PeopleCount and support programs such as InSync, which also features our Unlocked and Total Care initiatives. All of which were developed at lightning speed to bring customers long-term relief during the ongoing pandemic. This was all on top of launching four new ranges – adding to our portfolio with collaboration displays dedicated for the corporate and education sectors, new professional TVs for business and another LED display range.
"Our newly launched brand better highlights our agile approach to work, including our ongoing strategy for open technology, breaking silos between hardware and software provision by encouraging full and easy integration with innovative third party companies. And we will continue to develop our strategy, employing that PPDS dynamism to support our customers locally, while facilitating access to the world for our customers, with a global range