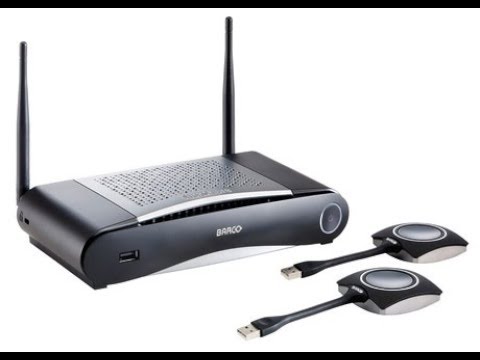 Barco has presented its 2020 annual report in an entirely new format. "In line with our mission to enable bright outcomes, we are happy to present our very first integrated report. Striving towards more future-proof and holistic business reporting, we have chosen not just to transition, but to step up to a new platform that encapsulates both financial and non-financial outcomes."
"Having received positive feedback on our 2019 reporting, which already provided separate information on financials and non-financials, we're taking another leap forward in our reporting and have put in place a solid framework, ready for today and tomorrow. To underpin our commitment to sustainability and long-term value creation, we replaced our familiar annual and sustainability reports by one state-of-the art integrated report," says Carl Vanden Bussche, VP Investor Relations at Barco.
This next level of reporting will enable us to reach a more complete and aligned dialogue with different sets of stakeholders, to present a more balanced set of KPIs and to prepare our company for upcoming regulatory standards.
New format
The 2020 report also provides elements and reporting principles recommended by the International Integrated Reporting Council (IIRC) including the introduction of a new Value Creation Model based on the 6 Value Capitals. As such it responds and anticipates to the latest regulations and directives on financial and non-financial data, remuneration and risks.
This new approach reduces complexity and makes it possible to present the data in a more dynamic and visual way. The report also connects smoothly with additional information such as videos, press releases or whitepapers.
The full report can be found here: https://ir.barco.com/2020.
Barco financial highlights
Sales for the year were € 770 million, down 29%, reflecting the COVID-19 pandemic impacts on our end-markets across all regions.
Gross profit margin for the year declined 3 percentage points to 37% mainly due to unfavourable product mix. As operating expenses for 2020 were managed down to 20% below 2019, while sustaining investments in priority projects, EBITDA amounted to 54 million euro for a 7% EBITDA margin.
Over the second half the company continued to execute on its plan to reset indirect costs for 2021 to levels below 2019, resulting in a full year restructuring and impairment charge of 15 million euro.
Free cash flow for 2020 was -36 million euro, reflecting lower EBITDA, cash-outlays associated with the restructuring actions and higher working capital compared to 2019. Working capital improved in second half versus first half, with a second half free cash flow of +15 million euro.
Despite the COVID-19 impact, Barco continued to invest in strategic and commercial initiatives, including next generation technologies, channel expansion and building out its China presence. This positions the company to strengthen its leadership when markets recover.
Additionally, for 2020, Barco delivered on its sustainability targets: the operations carbon footprint as well as the product energy footprint were reduced by more than the stated goals of -20% and -25% versus the 2015 baseline, and multiple new products with the Barco ECO label rating were launched in each division.
Outlook 1H21
The following statements are forward looking, and actual results may differ materially. Management expects business conditions to be defined by the pandemic for at least the first half of the year and therefore does not have visibility to offer quantitative guidance for 2021 at this time.
If we assume a recovery for Entertainment only to start in the second half, a steady dynamic in Healthcare and a stronger back-to-office activity leading to improved demand for ClickShare as of the second quarter, then top line for the first semester will move toward the first half of last year. Under this assumption, and given the reset of Barco's cost structure, management expects a mid-plus single digit EBITDA margin for the first half of 2021.
INSERT PIC with caption:
Stronger back-to-office activity will lead to improved demand for ClickShare as of the second quarter of 2021.