Re-establishing email contact with clients
How to get back to pre-COVID-19 lockdown levels of business? The majority of us have seen revenue decline in our business during this lockdown period. David Hazzard – Co-founder of ZoomMail Email Marketing. ZoomMail is a UK company with over 20 years' experience in email marketing. He helps businesses get on a firm footing for future growth.
"The power of email is staggering, whether you're working from home or in your office, email is the most powerful way to maintain relationships with your suppliers and customers. Our team has created a factsheet on how we know email marketing can help you through this next period…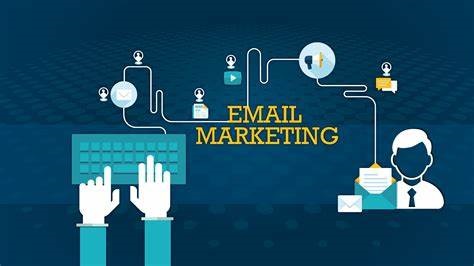 Email marketing checklist
Who do I email?
Our most common questions and the simplest answers are
Email your existing customers.
What do I say in my email?
Keep it simple in your first email. We are just starting the nurturing process. You can start emailing them
Your opening times
Your contact details
Your email addresses
Your products and services
If you think this is too simple, have you ever had a customer say: "I didn't know you did that" or "I didn't know your sold those"?
Emailing every customer your existing products and services will gain sales from your existing customer base when their needs arise and they decide to purchase from a trusted supplier.
What do I send in my next email?
Start with a simple content plan around
Industry news
Special offers
Staff and company focus
And build to your content on top of your plan.
Preparing to send my email
Import and collect subscriber data
Whenever you collect subscriber data, as well as the email address, collect the subscriber's first name
Personalise your emails
Starting emails with "Hi [first name]" gain better interaction.
Improve Email Relevance
Target Subscribers with relevant information, let customers know
You have a latest version
Your new styles
You have updates on what they have purchase
Scheduling and Sending
Scheduling my email
All our stats now indicate people look at their emails between 6am and midnight, 7 days a week, 52 weeks of the year. There is no longer a right, nor wrong time.
You can schedule sends to make life easier for yourself.
You can create several weeks emails in advance, and send them at a later point or schedule the send straight away.
Sending my email
Oh yes, don't forget to send. Our CEO is a proponent of today's email is tomorrow's fish n' chip paper, David has the view, get the grammar correct, get the message there and make sure you send on a weekly basis.
A ZoomMail user called us recently to let us know one of their subscriber's purchased ….. after their 42nd email!
No opens or clicks on the previous emails. But a purchase on the 42nd!
Creating a more complex email
We have made ZoomMail simple, quick and easy
Create, send and track emails
Drag and drop editor making it easy to create emails with your brand
Import and Verify email addresses quickly and efficiently
Track email opens and clicks and much more
UK Servers
Free UK Email & Telephone support
Email hard and soft bounce management
Email unsubscribe management
Automation and Segmentation
We keep you legal!
When someone unsubscribes, we record that forever.
You can see that information in ZoomMail and you won't accidentally upload and send to that person again.
Example first email
Hi [firstname]
Dropping you a quick email to let you know our current opening times.
Sales & Support Monday-Friday 9:00am – 5:30pm
You can see our in-stock and latest products on our website at www.ourwebsite.co.uk
We are currently offering FREE next day delivery for orders prior to 3:00pm, orders after this will be despatched next day