The year 2020 resulted in huge investments in digital transformation by organisations globally. According to research by business communications company Twilio, 96% of UK enterprise decision makers have said that the global pandemic sped up their company's digital transformation plans. Any hesitancy to invest has gone; now the priority is what technology to purchase and when, rather than 'if'. Nowhere is this more true than in the area of cameras to use in conferencing applications – where the industry offers solutions that go a long way beyond the webcams built in to laptops.
If you are an intermittent user of video communication, it might well be that a standard webcam built into a laptop or clipped onto a desktop monitor might be suitable for your purposes. If, however, your application demands group communication or takes place in led than ideal environments, yours needs might ne netter met by one of the solutions on offer from one the specialist camera suppliers.
Rene Buhay, VP of Sales and Marketing at AVer Europe, the award-winning provider of video collaboration systems, advices: "While organisations will now be in a stronger position to deliver solutions digitally as a result of accelerated transformation, progress cannot stop. So what now? While we may not anticipate facing another pandemic in the coming years, companies need to be prepared for whatever comes next. A powerful way to stay ready is by choosing the right technology for your company for the long term. Video conferencing technology provides the ultimate flexibility for any organisation."
"This time last year, none of us expected to be working remotely for as long as we have. This will fundamentally change how we work moving forward. But just as our previous technology may not have been prepared for such long periods of remote working, how we use our technology moving forward is subject to change.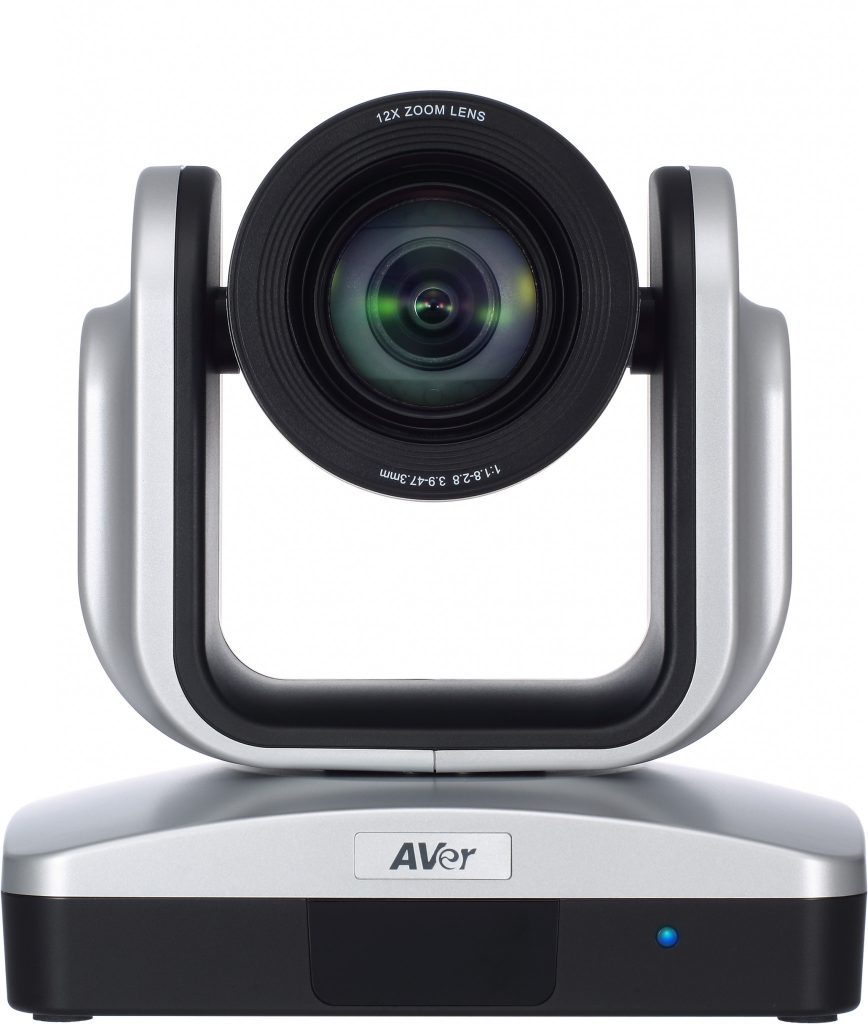 Having platform agnostic kit such as the AVer CAM520 Pro camera that is compatible with Zoom, Google Hangouts, Skype, Microsoft Teams and other platforms is an easy way to ensure you can collaborate with anyone inside and outside your organisation, change your preferred communications tools internally and maintain efficiency whatever the scenario."
"Video conferencing technology is the gateway that will support you at every stage of your business as you grow. Your technology can evolve with you in your success, giving you access to critical updates across all platforms and saving another overhaul in technology solutions which you may have encountered ahead of the pandemic. Your IT department will thank you for it. If the past year has taught us anything, it is that we need to prepare for the unexpected. Investing in technology will help key decision makers sleep better at night knowing that digital solutions are supporting every stage, whatever the future holds."
Spot the difference?
So what is the difference between a specialist web conferencing camera and s standard model built-in to a laptop? Resolution can be a difference, but, of late, extra functionality in specialist cameras has exaggerated the differences. For example, the Huddly IQ is described as "the AI-powered conference camera". The AI-powered collaboration device promises "a video meeting experience like no other", with:
150° wide-angle video
Embedded mic array
AI features
Analytics API
Everyone seen and heard. Anywhere.
Huddly IQ's 150° wide-angle lens and studio-quality embedded microphone array deliver an immersive video meeting experience, giving everyone a voice and a seat at the table. USB-powered and compatible with any platform, IQ is perfect for small huddle rooms, medium size meeting rooms and open collaboration spaces. A neural engine allows IQ to see, understand and respond to its environment in real time. With the Genius Framing feature, it can detect the people in its field of view and respond by automatically framing them.
IQ gives organisations crucial insights into how their meeting spaces are being used, with high-quality analytics data accessible via the Huddly InSights API. With Huddly's unique single-lens, multi-stream functionality, IQ detects and counts the people in the room in real time. This analytics data can then be securely shared with management dashboards.
Complete solution
Huddly's range of video conferencing solutions with industry-leading partners cover a wide range of scenarios and video clients, guaranteeing a high-quality video meeting experience with all the benefits of Huddly's AI-powered, wide-angle cameras. Huddly GO is part of the Google Hangouts Meet kit, a curated set of best-in-class components that work together end-to-end to make video meetings headache-free. With intelligent auto-zoom, Hangouts leverages Huddly's AI capabilities to provide an effective user experience.
Crestron Flex solutions provide a simple, consistent user experience in all of the places people work and meet. The AI-powered Huddly IQ is featured in the M150 all-in-one tabletop and the B160 wall-mount soundbar and provides a host of features, including a 150° wide-angle view and smart Genius Framing.
The combination of Huddly's edge-based AI cameras with Lenovo's industry-leading Smart Office solutions provides end customers with state-of-the-art collaboration solutions. Users of the Hub 500 all-in-one meeting room device can now enjoy Huddly's high quality, wide-angle video, and AI-powered features.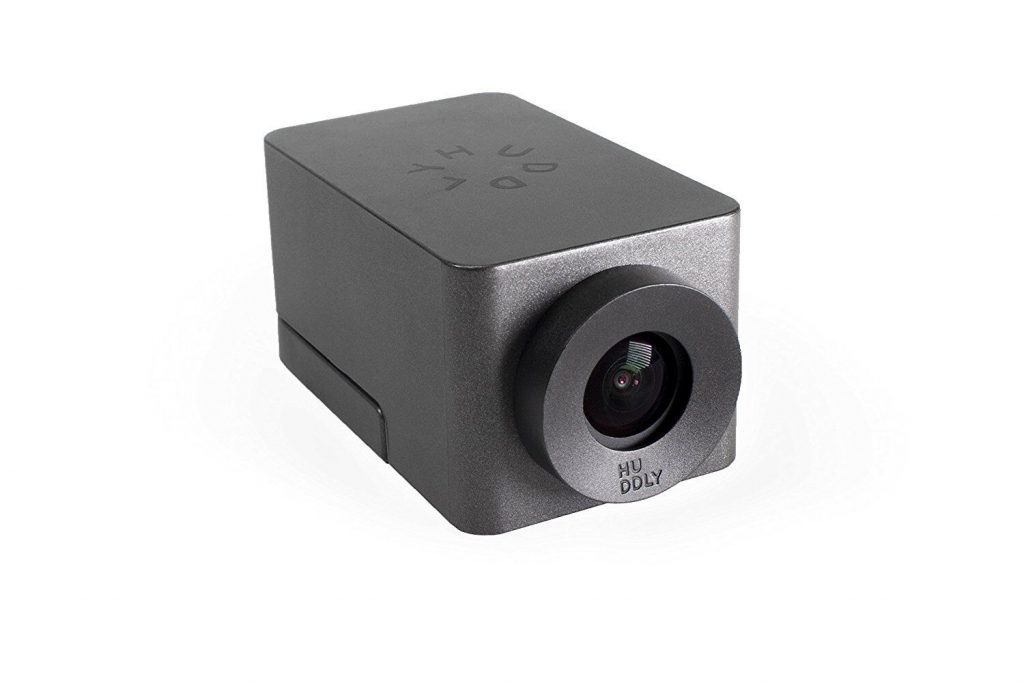 Huddly GO is a central component of the NEC InfinityBoard, a versatile display solution designed to fulfil business demands for powerful and interactive workspaces and huddle rooms, as well as the Collaboration Soundbar. Its 150° wide-angle view makes it perfect for the kind of collaboration scenario targeted by
Audio emphasis
Shure and Huddly are working together to provide a new set of networked system product bundles. Shure is offering Huddly IQ as an optional bundle add-on in a variety of bundle choices, providing customers with a complete audio and video solution.
The Huddly IQ delivers a video meeting experience like no other, with 150° wide-angle video, ground-breaking AI capabilities, and, optionally, an embedded 5-element microphone array. The solution is ideally suited for a home office and executive desktop setup. With HD ultra-wide-angle video it makes you look sharp and professional while delivering a high-quality video conference experience straight from the comfort of your home.
Huddly IQ can easily be mounted on top of your laptop, transforming it into a high-quality video conference setup for one. While embedded cameras have narrow-angle, low-quality video, IQ features ultra-wide-angle HD video and high-quality audio.
Camera or integrated solution?
We have to admit to a degree of bias here – we chose an initial batch of Logitech full HD webcams for our conferencing installations at UC News, before upgrading to the 4K Brio models when they became available. Both models delivered exemplary quality in video calls when installed with our HP and Lenovo desktops, bit what if we were choosing today?
Logitech has set the industry standard with remarkably intuitive, high-end video solutions for years, but our newest trio of appliance-based products reaches another level of innovation. The Rally Bar Mini is a premier all-in-one video bar for small rooms. Rally Bar is equipped for mid-sized rooms while also having extension options to take on larger spaces. These new video solutions are easier to install, easier to use, and easier to manage than ever before.
The next generation portfolio of appliance and PC-based solutions that work with today's leading video conferencing services such as Microsoft Teams and Zoom. The new Logitech Rally Bar, purpose-built for mid-sized rooms, and Logitech Rally Bar Mini for small rooms, transform meetings with cinema-quality video and crisp, clear audio in an all-in-one design. Rounding out large meeting rooms, the new Logitech RoomMate is a computing appliance that allows customers to run video conferencing services on Logitech conference cams like Rally Plus without a PC or Mac. Now, you can dramatically simplify setup, management, and use of video conferencing equipment for radically better meetings in today's hybrid and rapidly evolving work environments.
"We've always methodically focused on what customers want, and that's products with premium quality at a reasonable price," said Scott Wharton, general manager and vice president, Logitech Video Collaboration. "From ease of use and manageability, to bringing scale to businesses, we want to make products bigger and better, while reducing complexity. Our goal is to put video in every meeting space in the world. In order to do that, we need to make it easy, simple and cost-effective, which is what we believe we've achieved with this new portfolio of products."
As video conferencing continues to become an integral part of every business, Logitech's latest portfolio sets a new precedent for truly flexible room solutions. You can run supported video conferencing applications natively on Rally Bar and Rally Bar Mini, like Microsoft Teams and Zoom, or connect them via USB to virtually any room PC or Mac. You can even BYOD (bring your own device), which allows you to plug in your laptop and run your chosen video service. Logitech's new portfolio will also support other popular video conferencing services such as GoTo, Pexip and RingCentral.
From a second camera on the video bars dedicated to AI and room analytics, to extensible audio coverage with Rally Mic Pods, businesses now have scalable solutions that are both incredibly versatile and simple to use. With Logitech's next generation portfolio, organisations can now ensure that every meeting room, no matter the size or deployment model, can keep every employee, including those tuning in remotely, connected without missing a beat.
"Our team has had the opportunity to use Logitech Rally Bar, and we were impressed with its performance," said Tomer Mekhty, vice president, global IT operations, ServiceNow. "From the improved video and audio performance to the quick and easy install, Rally Bar is an ideal solution for our modern, connected meeting rooms.!
"In this unique period where the normal course of business is disrupted, Ricoh highly recommends Logitech's video collaboration solutions for their advanced and broad product portfolio in the AV collaboration space. Logitech is working at a lightning pace to bring cutting edge technology to market and to keep their solutions and software simple and robust. They are consistently listening to and thinking of the end user experience, which is key to the successful adoption of any technology. The Logitech Rally Bar products will benefit our customers by providing ultimate flexibility and an agnostic approach to meeting spaces," said Andrew Nelson, EMEA sales director, Ricoh Europe PLC.
Brilliant optics at resolutions up to 4K: Feel like you're meeting in person, but from anywhere, with smooth motorized pan and tilt in a video bar form factor and razor sharp optics up to 4K. Rally Bar boasts lossless image quality up to 5X optical zoom, which will be digitally enhanced up to 15X total zoom.
Every voice is heard clearly: Thanks to advanced audio engineering, both video bars feature ultra low distortion speakers delivering crystal clear, room-filling sound to every corner of the room. An adaptive beamforming mic array picks up voices at every seat with outstanding conversational clarity, focusing on the active talker and auto-leveling louder and softer voices while suppressing unwanted noise. Plus, a patented anti-vibration suspension system minimizes speaker vibrations that can travel through walls, stands, and tables so you can hear and be heard with outstanding clarity.
Stunning design: Rally Bar and Rally Bar Mini feature sleek, rounded edges for an elegant, minimalistic look. Featuring recycled polyester fabric on the speakers, both video bars are available in Graphite or White to seamlessly complement the aesthetic of modern conference rooms.
Super smart with built in AI: Both video bars come equipped with Logitech RightSense technology and AI Viewfinder, a second camera dedicated to computer vision. The camera detects human figures and processes where they are in real-time, enhancing the precision of Logitech RightSight auto-framing and camera control so meeting participants are always in focus, whether they are late joining or moving about.
Incredibly simple to set up, manage and monitor: Beyond versatile, all-in-one design, Rally Bar and Rally Bar Mini come with exceptional cable management and flexible mounting options that ensure easy, confident installs with minimal footprint. Setup takes minutes out of the box and you can easily monitor and manage the video bars from one single platform using Logitech Sync or your preferred device management dashboard. Plus, get insights into how your conference rooms are being used with metrics like people count, especially important for room occupancy limits in the hybrid workplace.
Rally Bar comes with built-in support for Microsoft Teams Rooms on Android and Zoom Rooms Appliances, with Zoom available immediately. Rally Bar Mini and Logitech RoomMate availability will follow. Pricing for Rally Bar starts at €3,999; Rally Bar Mini starts at €2,999; and Logitech RoomMate starts at €999. Logitech's portfolio will also work with GoTo, Pexip and RingCentral.
The latest Logitech camera solution id the Logitech MeetUp. You can conduct online and virtual meetings with the MeetUp's ultrawide lens. Use this video teleconference system's plug and play connection with a USB connected to your computer. It also helps organise virtual meets and remote conferences for streamlining workflow processes and improving employee engagement.
So, which is best?
Video conferencing equipment tools are collaborative tools for organising virtual meetings and conferences in real time. Video conferencing gear is meant for a superior audio and video quality experience to make remote conferences productive as well as engaging. For us the Logitech portfolio offers the best combination of features and value. including Acoustic Echo Cancellation (AEC) for suppressing background noise; the ability to autoframe and reframe participants as they enter the meeting room; saturation optimisation for cancelling video noise or compensating for low light; and the integrated microphone with 3 beamforming elements. The only negative is the small price premium but this has to be offset against the feature set.