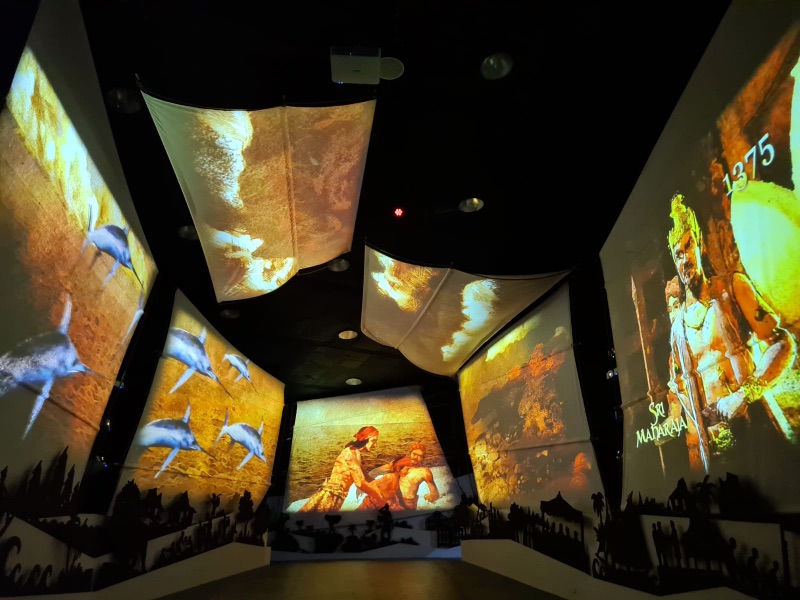 Austrian media server expert, AV Stumpfl, has seen its products deployed at an exciting new exhibition at the Singapore Discovery Centre, which was overseen by global brand activation specialist Pico Group.
The exhibition's content conveys an audio-visual journey through Singapore's inspiring and sometimes tragic history, including glimpses into war, occupations, disasters, and hard-fought independence. This content is displayed on seven fabric projection screens hung on the walls and ceiling and augmented by physical set pieces and architectural lighting below.
Although Pico Group is known for its acclaimed large-scale work, this project was a chance to showcase the company's great experience in making use of the medium-sized venue's space to create a wonderfully impactful exhibition. The visual side of the system deployed at the Singapore Discovery Centre included seven NEC PA605UL projectors and a pair of AV Stumpfl's PIXERA mini Quad media servers. PIXERA mini's ultra-compact form factor makes it perfect for these kinds of installations, with two servers being able to fit in a 1U 19-inch rack.
The servers were delivered to Pico Group by Total Solution Marketing; one of Asia's leading distributors of professional lighting, smart rigging, and special effect products, and a trusted partner of AV Stumpfl's since 2019. Total Solution Marketing products specialist Xiao Da explained the advantages of using PIXERA mini in installation environments like the Singapore Discovery Centre:
"The combination of a super-intuitive user interface with durable components and the compact size make PIXERA mini a highly attractive and versatile product choice for professional installation setups."