Exertis has launched its intelligent cloud services platform, a comprehensive full-service cloud technology proposition designed to meet the bespoke needs of resellers with market-leading customer service and support. Exertis Cloud will provide licensing for Microsoft with end-to-end delivery, providing comprehensive cloud solutions to equip users with all the tools, resources and support that customers need to unlock the advantages of cloud services.
The focus is on simplicity and support for resellers, along with an innovative marketing programme that makes it easy for small-to-medium reseller businesses to lean on Exertis for full-service marketing support. Customers will experience a bespoke portal, a dedicated cloud success manager, and will also be able to take advantage of an end-user-focused Exertis Cloud Training Academy. Resellers with no experience of Cloud services will benefit hugely from Exertis' full-service approach.
Exertis Cloud is a self-serve platform and pay monthly service that provides businesses with new ways to work. In an era when remote working is providing businesses with brand new challenges and opportunities, Exertis Cloud end users will be able to empower their employees with the tools they need to work flexibly and remotely – wherever they are. The cloud includes Microsoft Office 365, enabling state-of-the-art collaboration, communication and productivity.
Rik Hubbard, Exertis Cloud Services Director, said "Exertis Cloud will enable our partners to support their customers' changing requirements – whether it is supporting their staff to work safely and productively away from the office, or ensuring that company data is securely stored and managed in the public cloud."
An intrinsic part of Exertis' unique cloud services proposition is the benefit smaller resellers can receive from utilising an extensive and incentivised marketing programme. Customers will sign up as 'Silver' partners as standard, with an ongoing reward scheme: the more sales a reseller drives, the more it unlocks in terms of free analytics and reporting software, additional marketing packages, hospitality and more.
The further 'Gold' and 'Platinum' marketing packages unlock rebates and incentives, accreditation and advice on how to invest their rebate to drive further business. In addition, Exertis is offering support to help resellers to gain Microsoft competency accreditation.
Bespoke, digital-first and end user-focused, these Exertis Cloud Services marketing packages are designed to give resellers authentically bespoke marketing solutions optimally tailored to their specific business.
The launch of Exertis Cloud is an aspect of the company's wider digital transformation journey, focusing on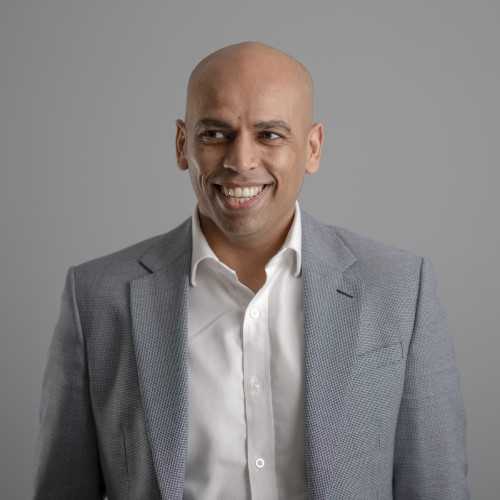 customer experience, innovative marketing and digital services to drive trade, as well as the expansion of digital services across the organisation.
Vish Chhatralia, Exertis Chief Digital and Marketing Officer, said, "This is an exciting launch and an exciting time for Exertis; Exertis Cloud and our developing wider digital portfolio is seen as critical by our partners to help them progress digitally, to stay relevant and to help end-businesses do the amazing things that technology enables in our society."
Signalling its commitment to the new cloud service, Exertis has appointed a specialist, expert Cloud Services team led by Cloud Services Director Rik Hubbard. In addition, Michael Freeman has been appointed as Head of Cloud Sales, Helen Workman as Head of Cloud Marketing, Jay Haszczyn as Cloud Success Manager and Paul Baginski as Azure Technical Lead.
Signalling its commitment to the new cloud service, Exertis has appointed a specialist, expert Cloud Services team led by Cloud Services Director Rik Hubbard.
Vish Chhatralia, Exertis Chief Digital and Marketing Officer: "This is an exciting launch and an exciting time for Exertis; Exertis Cloud and our developing wider digital portfolio is seen as critical by our partners to help them progress digitally, to stay relevant and to help end-businesses do the amazing things that technology enables in our society."