Discover and try out the latest breakthroughs in AV technology at Hanbury Manor, 4th October 2018. Sahara AV is hosting the annual Tech Showcase at the venue for the 5th year running, providing a convivial and relaxed environment for integrators, end-users and product manufacturers to come together to discuss the latest technological advances in AV, and try out new products and solutions for themselves.
Free to attend, this popular and useful event is open to both trade and end users involved in the purchase of AV technologies for their business or organisation.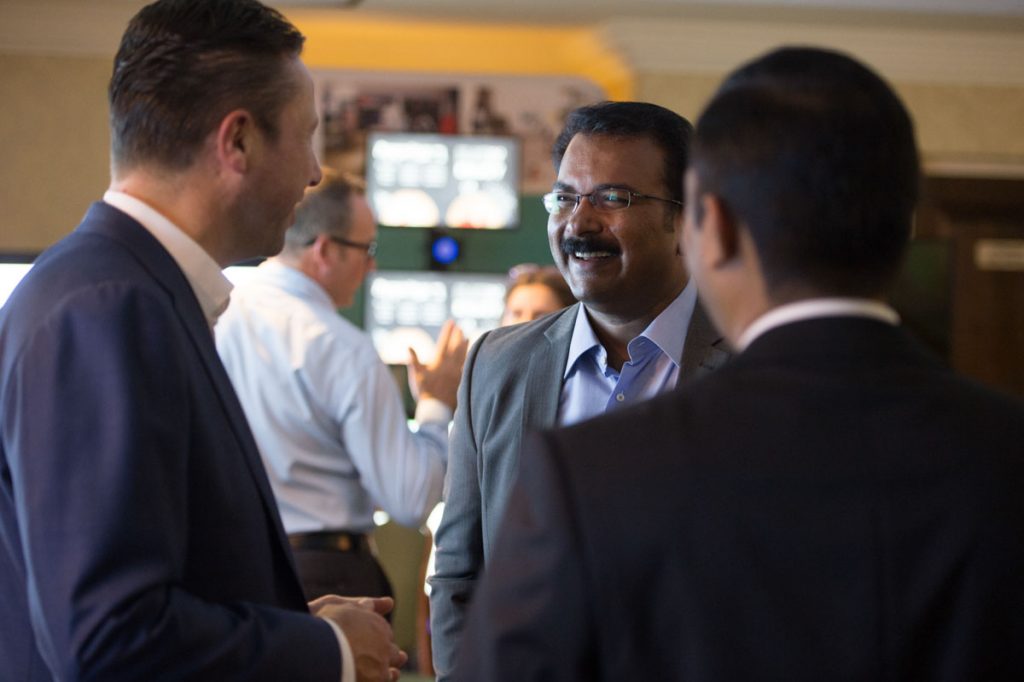 The Digital Signage Experience
New for 2018, the Digital Signage Experience zone is a chance for visitors to immerse themselves in this burgeoning AV specialist area.  As the hardware and software technologies advance, new possibilities in retail, enterprise, healthcare, hospitality, higher and further education are being realised. Digital signage has the ability to transform any environment into an entertainment centre, an information point, a booking system, a directional way-finder, interactive feedback facility as well as an instant messaging and emergency alerts system across an entire corporate estate, campus or shopping centre.
Visitors will be able to engage with a giant LED video wall, touch screens, triggers, QR Codes and more in a dedicated 72 m² environment featuring the latest intelligent digital signage software and hardware from industry forefront brands including Sedao, NEC, Panasonic, Vivitek, Clevertouch and BenQ.
Collaboration Workshops
Delegates will attend sector focused workshops with discussions and demonstrations on the latest collaboration technologies.
Tech in Education workshop focuses on how schools, colleges and universities are overcoming tech barriers and using AV effectively to engage, inspire, communicate and collaborate. Take the journey with us to see how far our Clevertouch solution has come to support not just front of class teaching, but also utilising student devices, not to mention digital signage integration as well as user profiles.
AV in Enterprise workshop will discuss how companies can use the latest technologies to meet the growing demands for greater collaboration between local and dispersed teams. Demonstrations of the latest top of the range hardware and software products, walk up and use solutions, mixed IT estates and how to create a secure connected environment for enterprise-wide employees and visitors.
New product announcements
There will be no fewer than ten new product launches at the Tech Showcase including:
•        STAGE on Clevertouch – a video collaboration and meeting tool, co-developed by Clevertouch and Nuiteq
•        LED from Vivitek
•        Epson's new large projection option
•        Clevertouch's new enterprise E-CAP touchscreen
•        Jamboard from Google.
We're also pleased to welcome a number of new exhibitors this year including Intel, Epson Projectors, Panacast and M Touch. And if you need any further incentive to attend, all registered delegates will be entered into a prize draw to win a VIP day out to Ascot Races, courtesy of NEC. To register to attend, please apply here:
https://www.saharashowcase.com/home .
​