TV's Spencer Kelly moderates the Q&A after the Keynote Address by Oblong CEO John Underkoffer.
Maverick's Jon Sidwick, Joel Chimoindes and Jane Hammersley prepare to open the 'Connect – age of collaboration' event at London's Design Museum.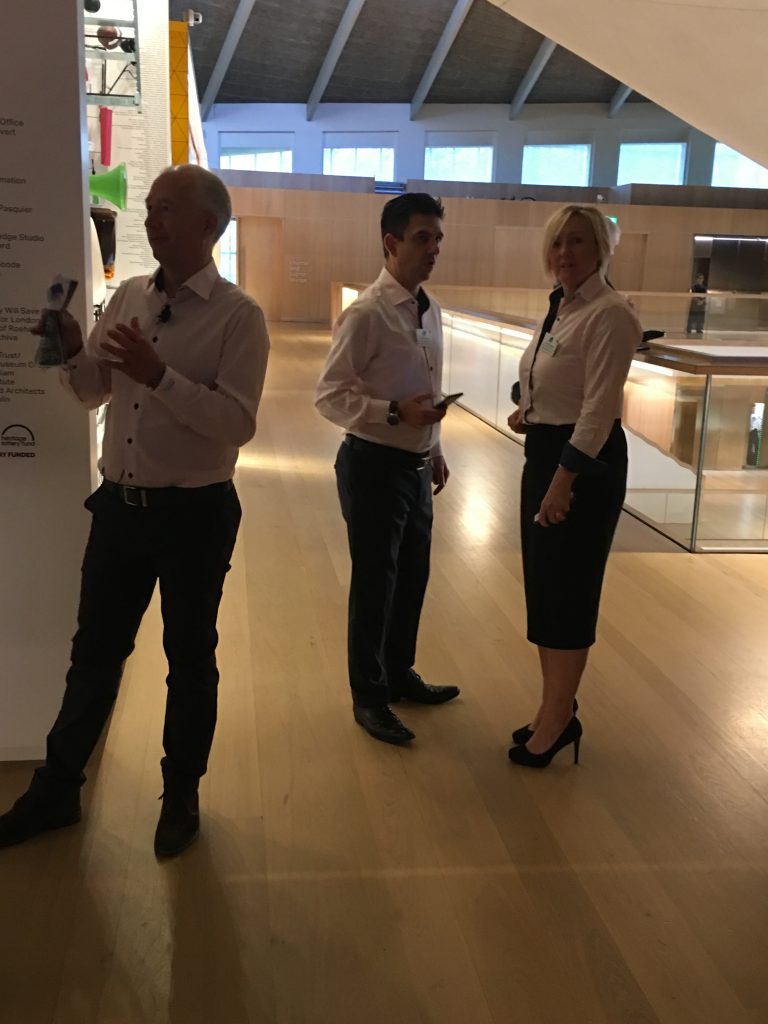 The Maverick sponsored collaboration event, Connect – age of collaboration – got off to and inspired start with sound of almost 200 African drums and Boomwaka's played by a theatre fill of senior figures from the AV and UC communities, supported by representatives of end-user organisations and a small group of musicians. Maverick Global Vice President John Sidwick introduced the opening session, and keynote speakers TV's Spencer Kelly and Oblong CEO John Underkoffler. Underkoffler set the tone for the event, saying: "The true function of computers today is collaboration". The keynote sessions were followed by a programme of high-end workshops, using the technologies under discussion. More detail of the presentations at this landmark event will follow in soon-to-published issues of AV News and UC News.