New one-click to join feature for top meeting vendors, a customisable immersive screen share experience, and partnership with BigMarker extends meeting interoperability for enterprise users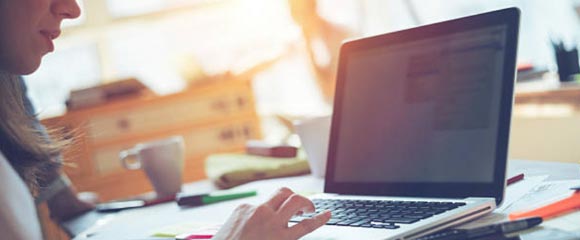 Fuze, the leading cloud-based communications provider for the modern global enterprise, today announced the expansion of its meeting experience to include one-click to join functionality across multiple providers, including Zoom, Webex, Microsoft Teams, GoogleMeet, and GoToMeeting. Fuze users can now launch and join meetings, regardless of the provider, from within the Fuze platform, streamlining workflows and enhancing productivity.
Across the modern enterprise, employees are required to join meetings using a variety of communications solutions, whether they are meeting with external parties via different software or internally on an alternate company-mandated platform. Since the onset of the COVID-19 pandemic and the emergence of fully remote work, employee calendars have only become more complex as organisations have adopted a range of communication tools to retain workforce engagement and collaboration.
With the new one-click functionality, the enhanced Fuze meeting list automatically identifies when a third-party meeting provider, such as Zoom, Webex, GoToMeeting, GoogleMeet, or Teams, is included in an invite. By directly launching that meeting, Fuze reduces the friction of switching between platforms and simplifies the user's join meeting process and overall experience. This feature is compatible with Fuze desktop, Fuze for web, and the Fuze mobile app.
"Interoperating, coexisting and embedding with the tools commonly found in users' daily workflows is essential to addressing the needs of the modern enterprise," said Clément Wehrung, Product Strategist at Fuze. "Through the expansion of the Fuze meeting list, we are enabling users to be more efficient throughout their day, regardless of the meeting platform they are joining. This is a significant step towards empowering seamless enterprise workflows in today's work environment. We continue to introduce new innovations that put the Fuze platform at the centre of more efficient and productive communications and deliver an improved user experience across the enterprise."
Fuze has also updated meetings to make collaborating with screen share easier and more effective. With a new immersive screen share experience, users can choose to expand the viewing area for full screen viewing, providing more space and easier viewing. Users can also personalise the viewing experience with new video layout options such as Speaker View and Side View, giving the end user more flexibility and control over their meeting experience.
Additionally, Fuze has teamed up with BigMarker, a category-leading platform for webinars and virtual events, to further enhance the online meeting experience. This partnership allows Fuze users to engage their audiences through premium webinars and virtual events for more than 1,000 attendees.
"As a webinar and virtual event solution, we recognise the importance of providing people with the video tools they need to thrive in a remote or hybrid work environment," said Justin Brown, BigMarker's COO and Head of Product. "We are thrilled to partner to combine Fuze's leading video quality and reliability with BigMarker's ability to host large-scale virtual events for up to 50,000 attendees."